Harper's Homemade
Different Recipes
We have put several of our favorites on our recipes page.
We will continue to add more recipes to our site as we find more favorites.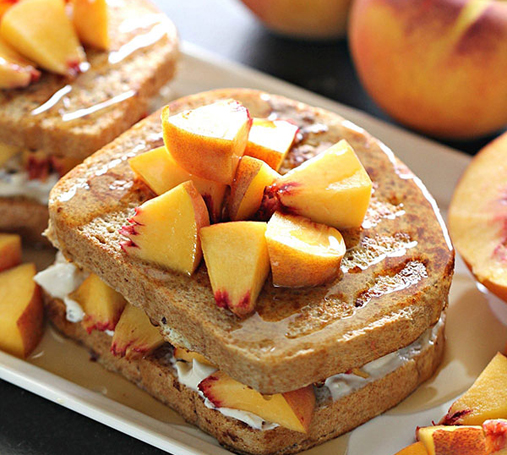 PEACHES AND CREAM FRENCH TOAST
A Six Sisters Recipe:
INGREDIENTS
8 pieces Harper's Homemade Whole Wheat bread
3 peaches, diced (remove skins if desired)
2 eggs
2 teaspoons vanilla extract
1 teaspoon cinnamon
3/4 cup milk
1 (7.5 oz) container honey pecan cream cheese spread
DIRECTIONS
Preheat nonstick skillet or griddle to medium heat.
In a shallow dish, beat together milk, eggs, vanilla, and cinnamon.
Dip each piece of bread in the milk mixture, making sure both sides are coated, and cook on skillet or griddle until both sides are browned (about 4-5 minutes).
Spread honey pecan cream cheese on one piece of french toast and sprinkle with diced peaches. Top with another slice of french toast and add additional peaches if desired.
Drizzle with maple syrup and serve!