Harper's Homemade
Different Recipes
We have put several of our favorites on our recipes page.
We will continue to add more recipes to our site as we find more favorites.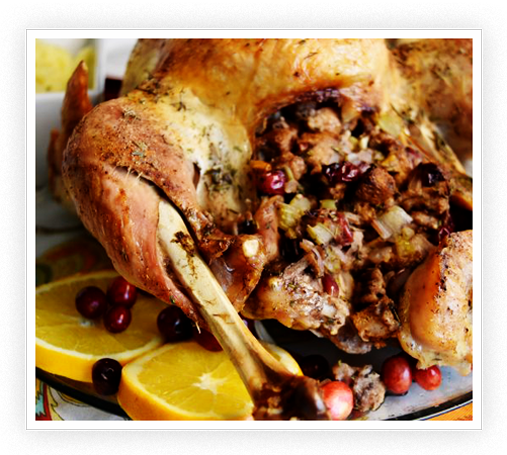 Harper's Stuffing
Ingredients
1 Loaf Harper's Wheat Bread, dried and cubed
6 Stalks Celery, diced
1 Sweet Onion, diced
4 Cloves Garlic, minced
1 Golden Delicious Apple, diced
2 Cups Fresh Cranberries
1 Stick Butter or Margarine
Salt & Pepper to taste
1/2 Cup Pecans, chopped
2 Springs Fresh Rosemary, chopped
4 Fresh Sage Leaves, chopped
1 Bunch Fresh Thyme, leaves only
6 Fresh Basil Leaves, chopped
1 Cup Chicken Stock
Directions
A day or two before making the stuffing, dry out the bread by cubing each slice and spreading evenly on a baking tray and leaving it out to dry.
When you're ready to make the stuffing, preheat oven to 350 degrees.
In a large bowl combine diced celery, onion, garlic, salt and pepper. Heat up large non-stick skillet pan, add 1 stick of butter and saute mixture until translucent. Add fresh cranberries, apples and continue to saute for another 2 minutes. Add 1 cup chicken stock and simmer down for 2-4 more minutes.
In a clean, large mixing bowl add the cubed bread, 1/2 cup pecans and fresh herbs. Pour warm pan mixture into the mixing bowl and evenly coat the bread. Add half the mixture into the Turkey before roasting it, and put the remaining half into a casserole or baking dish.
Cook the casserole dish of stuffing for 20-30 minutes, it will get a bit of a crunchy crust just in time for dinner!