Harper's Homemade
Different Recipes
We have put several of our favorites on our recipes page.
We will continue to add more recipes to our site as we find more favorites.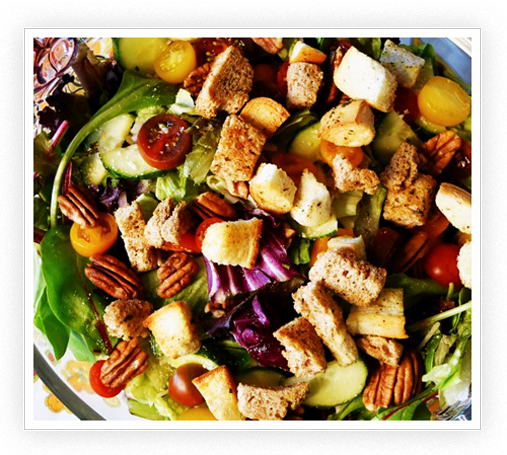 Harper's Croutons
Ingredients
6 Slices Harper's White Bread, cubed
Garlic Salt & Pepper to taste
2 TBS Olive Oil or Melted Butter
1/3 TSP Dried Parsley
Directions
Preheat oven to 350 degrees
Chop each slice of bread into 1" cubes with a Chef's knife
In a large mixing bowl combine Olive Oil (or melted butter), garlic salt, pepper and parsley until evenly coated.
Spread cubed mixture onto a flat baking tray, and bake for 10-15 minutes until golden brown, cool, and add to your salad!